Computer Parts Guide Part 3 14/8/2011Part 3 -
Ultimate Gamer!- A Computer just for gaming that will offer you the best
experience that you could get. Price: $2500-$3000

---
This is the last part of the Computer Parts Guide for this month. I have decided that I will only be doing it every 2 months because otherwise the computer spec's will all be too similar. Hopefully you like this last part!
---
Ultimate Gamer PC- Budget: $3000
CPU: Intel® Core™ i7-990X Processor Extreme Edition LGA 1366 $1000
Motherboard: Asus Sabertooth X58 LGA 1366 $195
Memory: G.Skill Sniper Gaming Series 12GB Triple Chanel kit DDR3 1600MHz $90
Graphics Card: Gigabyte GV-R699D5-4GD-B $760
PSU: Corsair Professional Series™ HX850 — 80 PLUS® Silver Certified Modular Power Supply $175
CPU Cooler: Corsair Hydro Series™ H80 High Performance Liquid CPU Cooler $92
Case: Coolermaster HAF X (RC-942-KKN1) $190
Optical Drive: SATA DVD-RW $20
Storage: Western Digital Caviar Black WD1002FAEX 1TB $80
SSD: Patriot Wildfire 120GB SATA III $285
Total Price: $2887
---
This PC deserves a great monitor. I recommend this monitor to everyone with a setup similar to this. It does go over the $3000 budget by $400, but for a gaming rig like this you would be wasting money not getting a great monitor like this. This monitor is 24" with a resolution of 1920x1080 and has a contrast ratio of DC 20,000,000:1 (3000:1).
BenQ BL2400PU- $400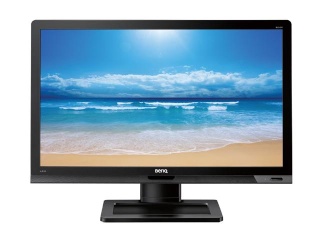 ---
CPU:
The Intel® Core™ i7-990X Extreme Edition Processor is a LGA 1366 socket CPU, it is a 6 core processor with a clock speed of 3.46GHz and a max turbo frequency of 3.73GHz. The processor has a 12MB Cache, supports up to 24GB of memory in 3 different memory channels and does not have integrated graphics. This CPU performs extremely well in games, there isn't much of a difference in performance against the i7 2600k but in the future when games can render more than 4 cores this CPU will perform a lot better than the new i7 2600k and i5 2500k in games.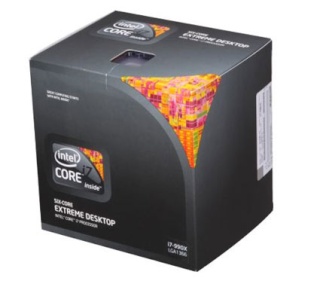 ---
Motherboard:
The Asus Sabertooth X58 is a LGA 1366 socket motherboard. Chipset: Intel X58. The motherboard supports 24GB of memory in triple channel. It has 2x PCIe 2.0 x16 slots (dual at x16/x16 mode), 1x PCIe x16 (at x4 mode), 2x PCIe x1 slots and 1 regular PCI slot. it has 6x SATA 3Gb/s connectors and 2x SATA 6Gb/s connectors. Lastly, It has lots of cool features such as 2-SLI and Quad-GPU CrossFireX support, Supports Drive Xpert Technology, CeraM!X Premium ceramic-coating technology provides best heat dissipation, TUF Capacitors, Chokes and MOSFETS Certified by military standard to ensure ultimate durability, Efficient Switching Power (E.S.P) Higher Power Efficiency; Higher Reliability, and MemOK! Any Memory is A-OK!.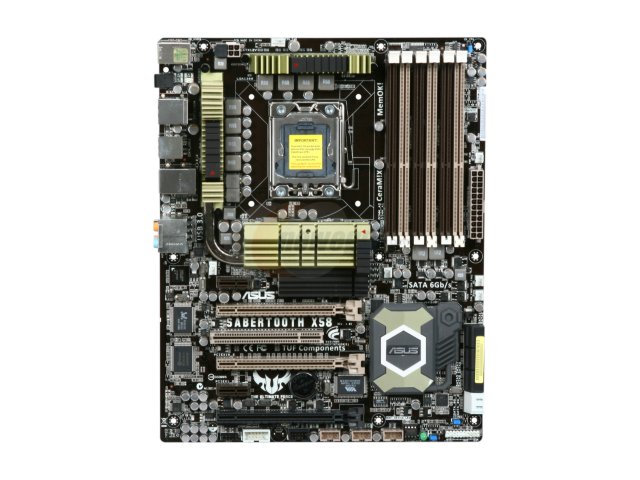 ---
Graphics Card:
The Gigabyte GV-R699D5-4GD-B is the Radeon HD 6990, it has a 830MHz core clock, 5000MHz memory clock, 4GB of GDDR5 memory, and has a 256bit memory bus, it is also a PCI-E 2.1 card. It's max resolution is 2560x1600 and has 4 display ports and only one DVI port. This card is outstanding and will max out all games with the right CPU, e.g.: i7 990x.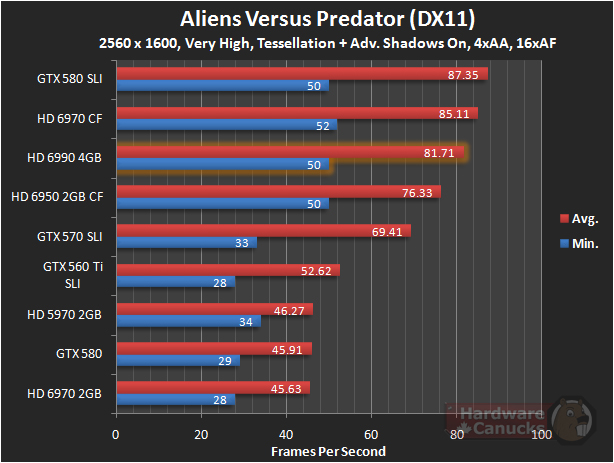 ---
Memory:
The G.SKILL F3-12800CL9T-12GBSR memory is 12GB of DDR3 1600MHz ram, it is a triple channel kit with 9-9-9-24 timing. Lastly it has features such as compatability with Intel Core i7 processors and X58 platforms, Optimized 1.5V low voltage, and Intel XMP ready.
---
Powersupply:
The Corsair HX850 is a 80 PLUS Silver certified powersupply and is fully modular. It's an ATX12V 2.3/ EPS12V 2.91 powersupply and its maximum load is 850Watts. It has 6x 6+2 pin connectors for graphics cards, 12 SATA connectors, 12 peripheral connectors, 2 floppy connectors, 1 8 pin EPS connector and 1 20+4 pin main connector. Lastly it has features such as Continuous power output rated at 50°C, Industrial Components for Higher Performance, Flat Modular Cables, and High Efficiency Circuitry Design.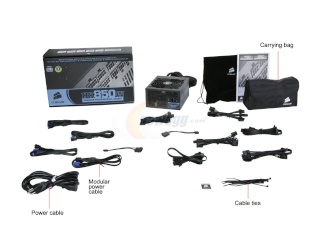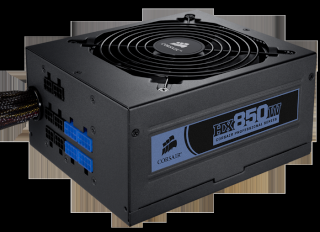 ---
CPU Cooler:
The Corsair Hydro Series H80 is a liquid cooling system. It is compatible with AMD AM2 / AM3, Intel LGA 775 / 1155 / 1156 / 1366 / 2015 sockets. The fans can go from 1300rpm to 2500rpm for maximum cooling. It also has features such as a double-thick radiator and two 120mm fans, it can be installed almost anywhere you can install a standard 120mm PC case fan, and includes mounting brackets for all modern CPU sockets, and tubing: Low-permeability for near-zero evaporation. This CPU cooler will allow you to overclock the nuts off of your CPU by keeping it very cool even with very high CPU frequency's.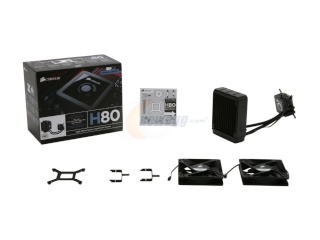 ---
Case:
The Coolermaster HAF X RC-942 case is a ATX full tower case and is 230mm wide, 599mm high and 550mm deep and weighs 14kg. It has 6 external 5.25" drive bays, 5 internal 3.5" drive bays, 2 external 2.5" drive bays and 9 expansion slots. It also has 1x 140mm rear fan, 1x 200mm top fan and a spot for a additional 200mm top fan, 1x 200mm side fan and 1x 230mm front LED fan. Lastly, the case has rubber gromits for advanced cable management. This case is fantastic with heaps of airflow, room for massive computer parts and has great cable management capability.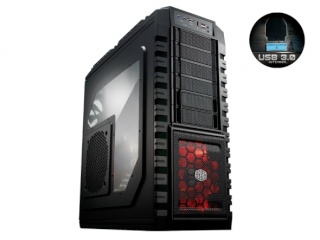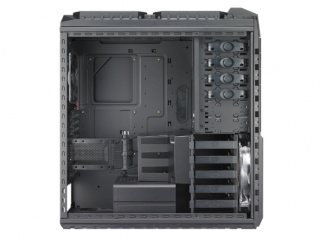 ---
HardDrives:
The Western Digital Caviar Black WD1002FAEX is a 1TB hard drive with 7200rpm disk speed, it has a 64MB cache and has a SATA 6.0Gb/s interface. Lastly the Patriot Wildfire PW120GS25SSDR is a 2.5" 120GB SATA III Solid State Drive which runs on the Sandforce 2200 processor. Its sustained sequential read is up to 555MB/s, its sustained sequential write is up to 520MB/s and has a 4KB Random write up to 85,000 IOPS. These two hard drives are excellent and will offer you great performance.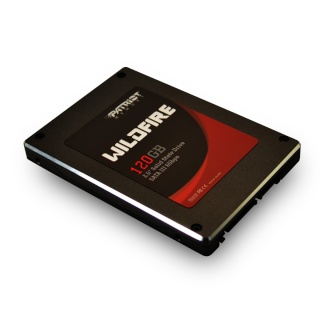 ---
I Hope Part 3 was useful to you in your future computer upgrades. There wont be another guide until October. So thanks for reading all 3 parts to my August computer parts guide and I look forward to doing it in October.
All parts price at NewEgg.com.
Yours Faithfully,
<MwN>Unreal'*'
---