Computer Parts Guide Part 2 13/8/2011Part 2 Includes:
Gaming PC!- Fairly Cheap gaming pc that will offer you good FPS and
Performance in all games you play. Price: $1000-$1250
---
Gaming PC:CPU:
Intel Core i5-2500k LGA 1155 $219
Motherboard:
MSI P67A-GD53 (B3) LGA 1155 $150
Memory:
Corsair Vengeance 4GB DDR3 1600MHz $35
Graphics Card:
Gigabyte HD6970 2GB $350
PSU:
Corsair TX650M 80 Plus Bronze $110
CPU Cooler:
Thermaltake Frio $58
Case:
NZXT Tempest EVO $110
Optical Drive:
SATA DVDRW $20
Storage:
SAMSUNG Spinpoint F3 1TB 7200rpm $60
SSD:
Patriot Torqx 2 64GB SATA II $134
Total Price:
$1246
We were $4 below the max budget!
---
CPU:
The Intel Core i5 2500k is one of the new 2nd generation sandy bridge Intel processors. It is a quad core processor clocked at 3.3GHz and has a max turbo frequency of 3.7GHz, it is also fully overclockable. The processor has a 6MB Cache, Note: This CPU does not support hyper threading. It also has Intel HD 3000 integrated graphics. This CPU is cheap and offers you great performance in games for the price you pay. This benchmark here is Battefield Bad Company 2 completely maxed out on both 1920x1200 and 2560x1600, it does not say what gpu is being used but it would most likely be a GTX580.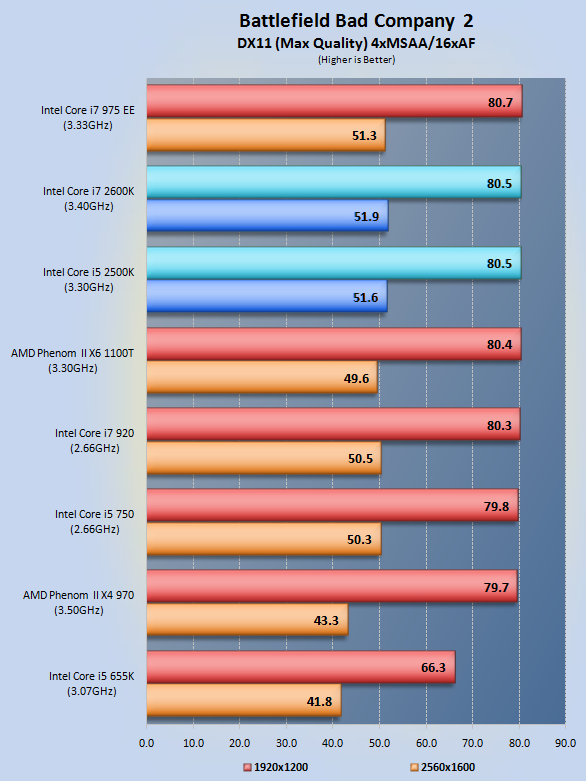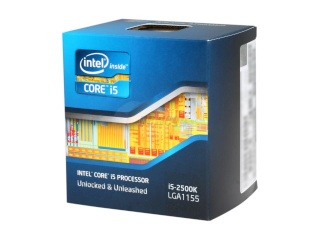 Motherboard:
The MSI P67A-GD53 (B3) supports the new LGA 1155 socket CPU's. Chipset: P67. This motherboard supports 32GB of ram and has 2 PCIe 2.0 x16 slots for a SLI or Xfire setup; it also has 3 PCIe x1 slots and 2 regular PCI slots. It has 4 SATA 3Gb/s and 2 SATA 6Gb/s connectors for hard drives and optical drives. It also has lots of cool features such as OC Genie II: Auto OC to boost performance in 1 sec, ClickBIOS: Easy-to-use UEFI BIOS interface, Super Charger: fast charge iPad/iPhone/smartphone, and THX TruStudio PRO: deliver the fullest audio experience.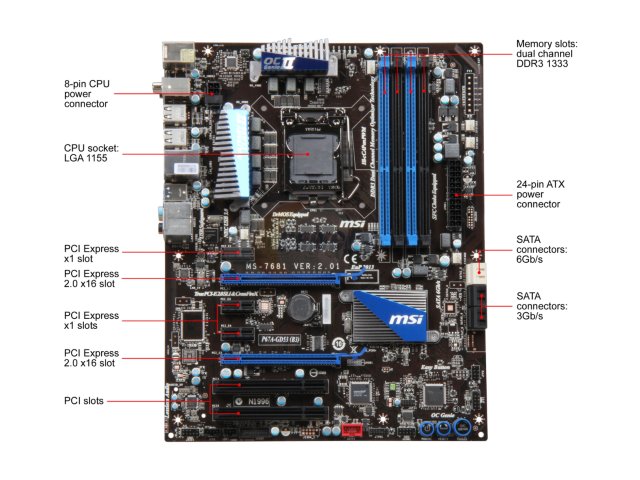 Graphics Card:
The Gigabyte 2GB HD6970 graphics card has a 880MHz core clock and has 1536 stream processing units. It has a 1375MHz (5.5Gbps) effective memory clock, 2GB of memory, 256-bit memory interface and GDDR5 memory type. The card has 1 HDMI port, 1 display port and 2 DVI ports. It's max resolution is 2560x1600, requires 1x 6 pin power connector and 1x 8 pin power connector, and is 290mm long. This card will deliver excellent performance in all modern games you play. The benchmark below is at 2560x1600 running on maximum settings on the Battlefield Bad Company 2 Chase Benchmark. As you can see HD 6970 Crossfire is running at 94.9 Frames Per Second and a individual HD 6970 is running at 47.8 Frames Per second which are both excellent.
The Rest:
The Corsair Vengeance 4GB 1600MHz memory will be great for ingame performance and other multitasking you need to do. Secondly, The Corsair TX650M has sufficient power for this build; the powersupply has also got modular features for better cable management. The Thermaltake Frio is an excellent air CPU cooler; it will keep your CPU very cool and has massive overclocking potential. The NZXT Tempest EVO case is very spacious and has lots of cool features, it has 2x 120mm Blue LED front fans, 1x 120mm rear fan, 1x 120mm Blue LED side fan and 2x 140mm top fans. It is 562mm in Length, 211mm in width, and 521mm in Height. For more awesome information on the case make sure you visit the NZXT website. Lastly, the Patriot Torqx 2 64GB Solid State drive will provide you with great loading times for your pc and will offer you much better performance for your pc than just having a regular hard drive. For information on the Samsung Spinpoint F3 refer back to part 1.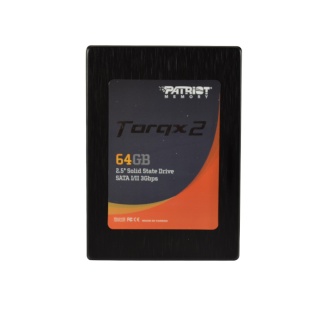 This pc will give you great performance in games and will be excellent for all other uses.
---
I hope part 2 was useful to you in your future PC upgrades!
Part 3 will be posted on the 14th of August.
All parts are priced from Newegg.com